A number of speakers across digitalization, water, energy sectors show breadth
Scheduled for October 19-21 in Chicago, the Distributed Energy Conference is planning as if all systems are go. The breadth of industries covered during this trade show are exemplary of the integration happening in today's world, with utilities, energy systems, and digitalization.
Kelly Speakes-Backman
Chief Executive Officer
Energy Storage Association
Woody Rubin
President
AES Distributed Energy
Kevin Parker
State Senator
New York State Senate
Distributed power generation is an up-and-coming method in the energy sector. It's "literally a generational change" as the DEC puts it, because today's utilities are adapting to a new landscape, with new business models, and learning how to work with customers who today produce their own power.
Whether it ends up being virtual or in-person, the conference offers the chance to gain practical insights from industry leaders on how distributed generation is disrupting the industry and transforming the way power is generated, explore project financing, and hear case studies on current community solar projects, successful CHP implementation at C&I power facilities, and district energy systems. There will be interactive sessions with a mix of panels, presenters, and Q&A opportunities, as well. Here are the other figures making appearances at the convention—or scheduled to give live video feeds if it moves to virtual.
Chris Ball
Senior Manager, Microgrids
Bloom Energy
Mona Dajani
Partner & Co-Leader of Energy and Infrastructure Projects
Pillsbury Winthrop Shaw Pittman LLP
Jasbir Gill
President
Water Energy Solutions, Inc.
Hanna Grene
Head of Commercial Development
PXiSE Energy Solutions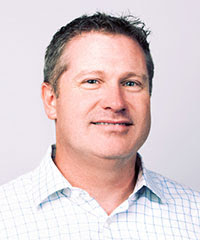 Tom Hawes
Director, Business Development, Non-Wires Alternatives
S&C Electric Company
David Klockner
VP, Energy Optimization Services
Edison Energy
Lenka Kollar
Director, Strategy & External Relations
NuScale Power
Lauren Lathem
Research Engineer – Advanced Energy Systems
Southern Nuclear Development
Salvatore Minopoli
Vice President
Highview Power
Gregg Morasca
VP, Strategic Customers & Microgrids
Schneider Electric
Dan Olis
Senior Engineer
National Renewable Energy Laboratory
Kristen Parkhurst
Development Engineer
DTE Energy Services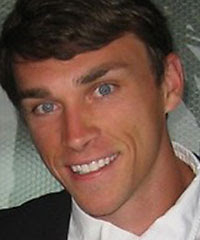 Eric Peterman
CEO
GRNE Solar
Ricardo Rodriguez
Research Analyst
Guidehouse Insights (formerly Navigant Research)
Allan Schurr
Chief Commercial Officer
Enchanted Rock
Hugh Wynne
Co-Head of Utilities, Renewable Energy and Power Equipment Research
Sector & Sovereign Research (SSR)
Join us at the Distributed Energy Conference to learn from our shared experience before and during the pandemic so that we can prepare and plan for what's to come. It is more important than ever for us to come together to learn from distributed generation experts and peers so that we may push forward into a brighter energy future.